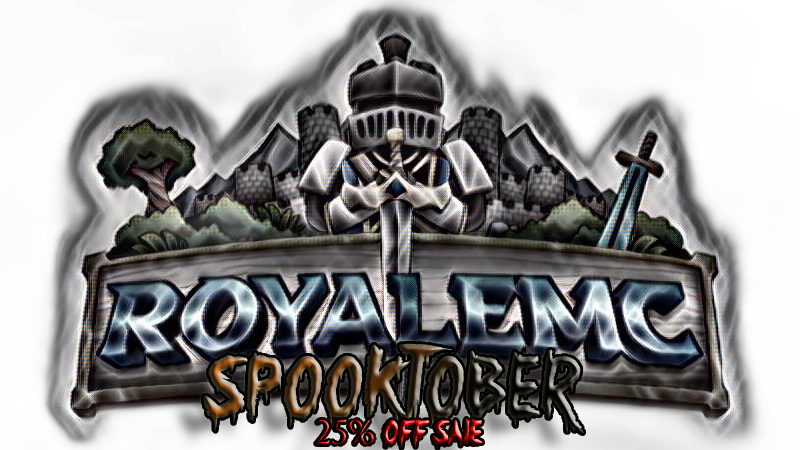 I hope everyone is doing well! We have been working tirelessly on the server and bringing it to new heights. So far the reset has been a huge success and allows us to not only implement new features we have been waiting to do but to allow our motivation to reset which has been a great feeling! We love this community and the relationships we have built. We will continue to bring greatness and hope everyone enjoys the time and effort we dedicate. Without all of you and the amazing staff team, this wouldn't be where it is today, so thank you!
Now, let's get into the meat and potatoes! The spooky season is here and we have a month filled with events for everyone to enjoy for limited time rewards! 
Starting Oct. 11th - You can join the event area by running command /event. With the event area, you will be able to choose portals to participate in any active events that are going on or see what is coming soon. So far here are the events we have planned:
Help Mr. Halloween - This event will be open from Oct. 11th to the 31st of Oct. Help Mr. Halloween save the town by collecting 10 lost spirits and the empty urn. Mr. Halloween will seal the spirits into the urn with his magical Halloween powers. Bring the magically sealed urn to its eternal resting place to be rewarded with amazing awards! Completing this event will reward you with an entire, exclusive, limited time Ghost Animated pack, cosmetic hats, and tags. These items will never be obtainable again in the future, so be sure to take part! All rewards can be found near Mr. Halloween in the event area.

Tombstone Contest - Each participant will be provided a tombstone template within a plot. Players will customize the tombstone to their liking following the rules. After the contest, staff will judge and the top 3 will earn limited time rewards (TBD). This event will kick off Oct. 15th and end on the 21st. 

Halloween Themed ArtMap Contest - Starting Oct. 22nd - 31st, bring the Art Master your Witch themed ArtMap within the event area. Top 3 participants will be given rewards. More information, guidelines and rules will be posted in the event area. 

Halloween Themed Brews - We have new Halloween themed brews. Bring the brews to the Brew Master in the event area for limited time rewards. Brew Master is currently traveling and expected to arrive on Oct. 22nd and stay for a week! 
We are working on other routine events to mix in this month. Those are still in early testing phases and hope to release soon if all goes well... stay tuned <3
We have spent a lot of time on this! We hope you all enjoy!
Happy Hunting!
Last edited: about 1 month ago
x 1