Another day another event hosted by us! We haven't done an artmap contest in quite sometime and what better time then to do it during Halloween!
I know, I know... we are late. Well better yet, I am late. The team has been waiting on me and well... the duck sometimes can't get to everything right away!

The theme this time around is witch! The rules of the contest are simple:
The submission can not be more than one canvas! That means your witch themed art needs to be on one canvas.
When ready, you must save the art work using the naming scheme of "hc_witch_<playername>"
you can save your artwork using the save item or /artmap save (name) while sitting at the easel..
Once you have saved your art work with the proper name, use command /event, and drop off the artwork within the hoppers next to the Art Master. The Art Master is dressed up as Frankenstein!
Artwork are due by midnight EST Oct. 31st!
Yes, there will be rewards! Once the event ends, staff will review and judge the submissions. We will judge them based on the best to create around a witch based theme. Here are the rewards:
1st place - 15 cosmetic credits
2nd place - 10 cosmetic credits
3rd place - 5 cosmetic credits
All participants - 2 cosmetic credits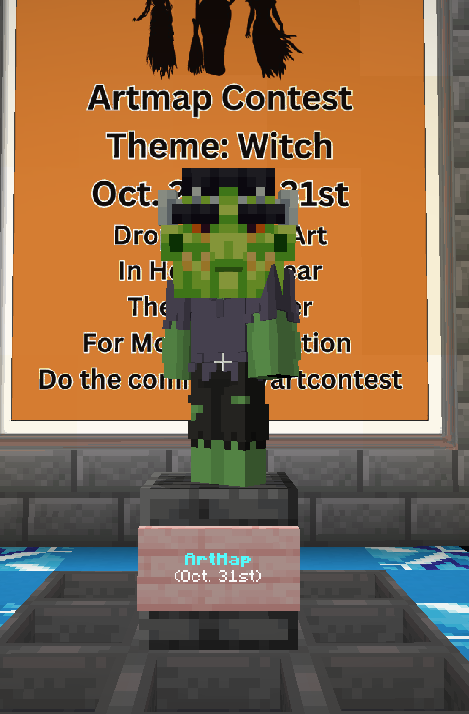 Last edited: about 1 month ago